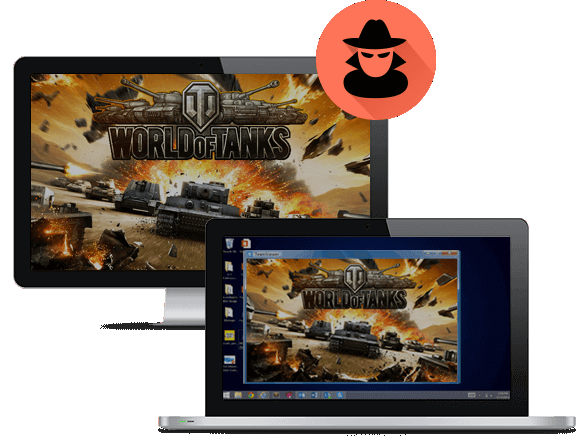 Why student supervision is necessary during computer classes
Both college and high school students tend to use their school PCs not for educational purposes. Instead of studying, they play computer games, browse social networks, check the news, watch videos and so on.
Teachers can't always see what their students are doing because they don't see all the computer screens at once.
However, all the screens are visible to Kickidler.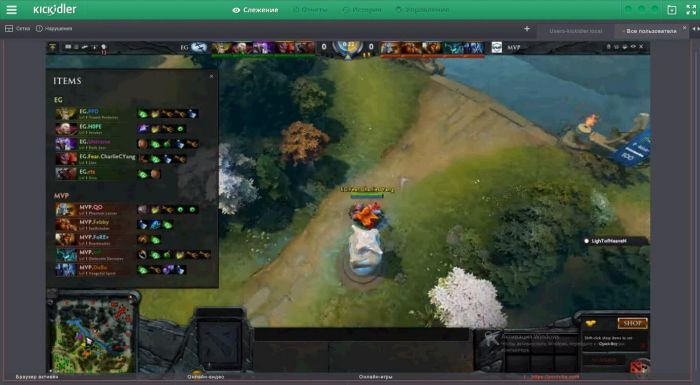 Using Kickidler for distance learning
f the teacher and students are not in the same classroom, the quality of supervision decreases dramatically. Students get the opportunity to simulate the learning process.
Kickidler student monitoring system is able to show teachers exactly what their students are doing, not only in real time, but in a detailed video recording of students' activity as well.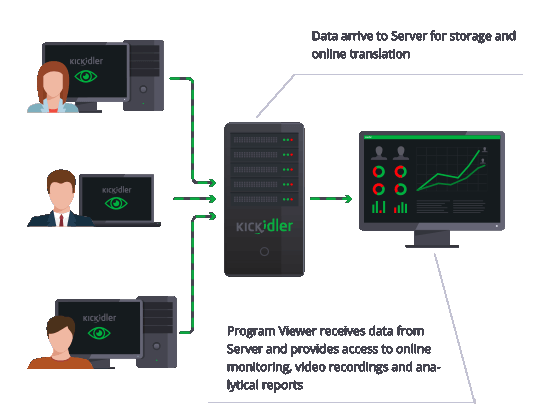 How classroom PCs are supervised
A grabbers installed on each computer. It gathers information about the student's activity and sends the data to the server
A viewer is used by the teacher to monitor the class.
Viewer is used to simultaneously monitor a large number of students who may be in different classrooms or cities as well as connected to different servers.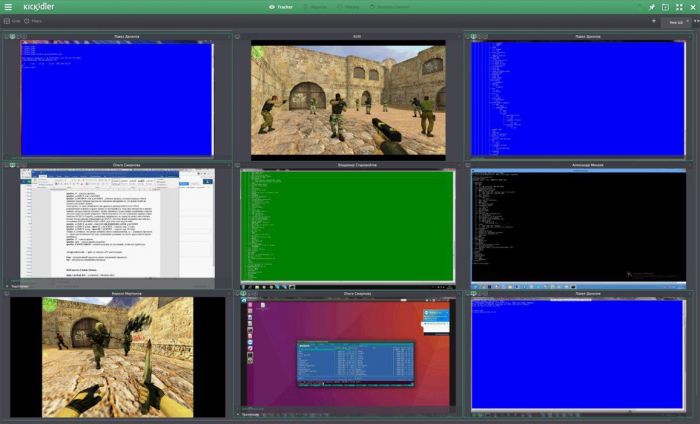 How students are monitored
A grid that broadcasts students' screens is visible in the Viewer. You can adjust the display parameters yourself and change the visual position of the screens.
Students from different classes can be placed on separate tabs, and each class can be monitored individually.
If a student is being productive, a green frame will be displayed around their screen. On the other hand, if they are playing games or surfing social media, the frame will be red.
If you need to supervise one of your students individually, open the box that broadcasts their monitor full-screen and check a brief summary of their computer activity for the last 24 hours.
All student activity at the computers is recorded, so you can go over any controversial issues as needed.
If a student needs assistance or if their actions are to be blocked, you can connect to their computer remotely at any time and do what needs to be done.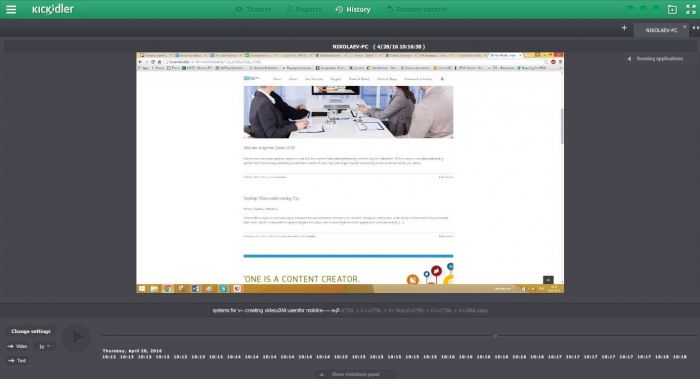 What Kickidler can display
Online broadcasts from the screens of the students who can be located in different computer labs, cities or even countries
Current activities of the students

Engaging in productive activities
Wasting time on personal stuff
Being away from the computer

Keys pressed by the student (keylogger)
Violations committed by the student (e.g., playing a game on a school PC)
Programs and sites the student visited during the school day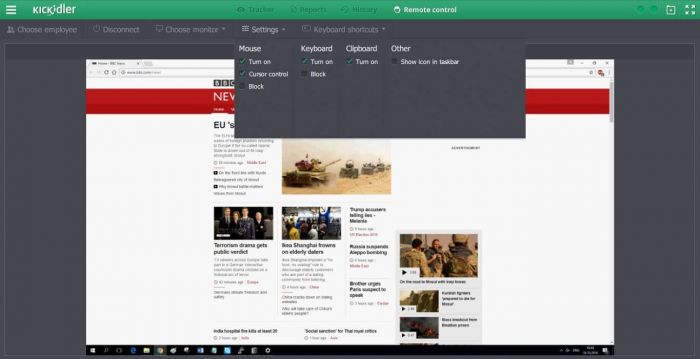 What Kickidler enables you to do when connected to a remote computer?
Control the keyboard and mouse of the student's computer
Operate simultaneously with the student or block them from using their mouse and keyboard
View the clipboard
Transfer files between your and your student's computers
Take a screenshot of the student's computer screen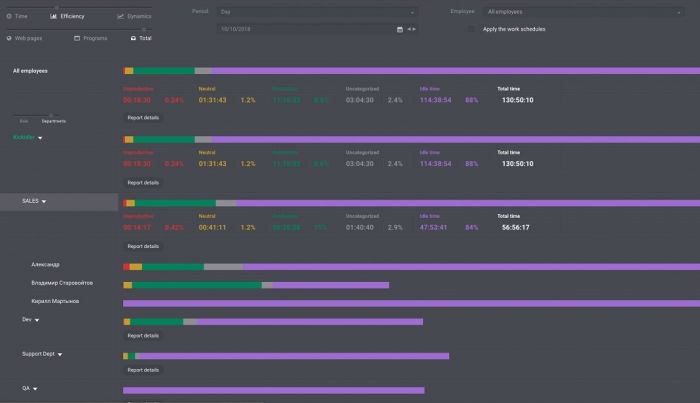 How student time tracking works
The system collects information on the amount of time students spend using certain programs or sites
Programs and sites are divided into productive and unproductive
A specific set of productive and unproductive programs and sites can be defined for a particular student or a group of students
Interactive report card is formed on the basis of the defined parameters.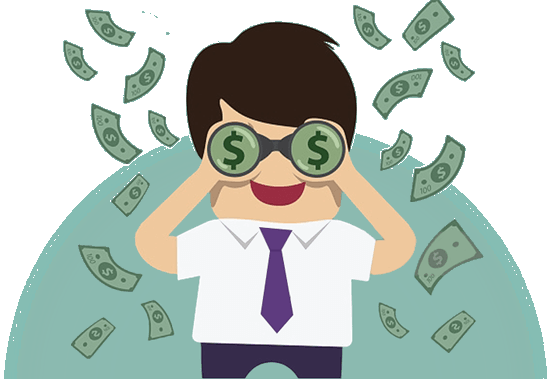 The option of free online monitoring
Smaller computer classes may find a number of the features offered by Kickidler a bit redundant.
If a teacher just needs to monitor their students online without saving video recordings of their activity, track the violations committed by the students and the keys they press or view personalized reports, they can use Kickidler's free version.
Up to 6 students can be monitored completely free of charge.
Learn more