---
To switch to the main menu, click the button

in the control panel.
Settings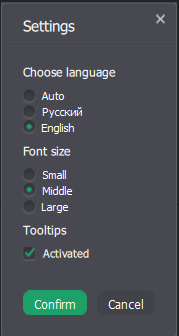 After switch to the "Settings" entry of the main menu the Viewer settings window will be opened.
You can specify the following settings for the Viewer:
language,
font size,
pop-up appearance,
After selection of language automatic selection, the program will select the language based on computer settings.