Configuration
The "Configuration" section is used to specify the technical settings of the program complex. Section "Configuration" contains a subsection "Mail server" to enter the settings of the server that will deliver reports on e-mails.
Mail Server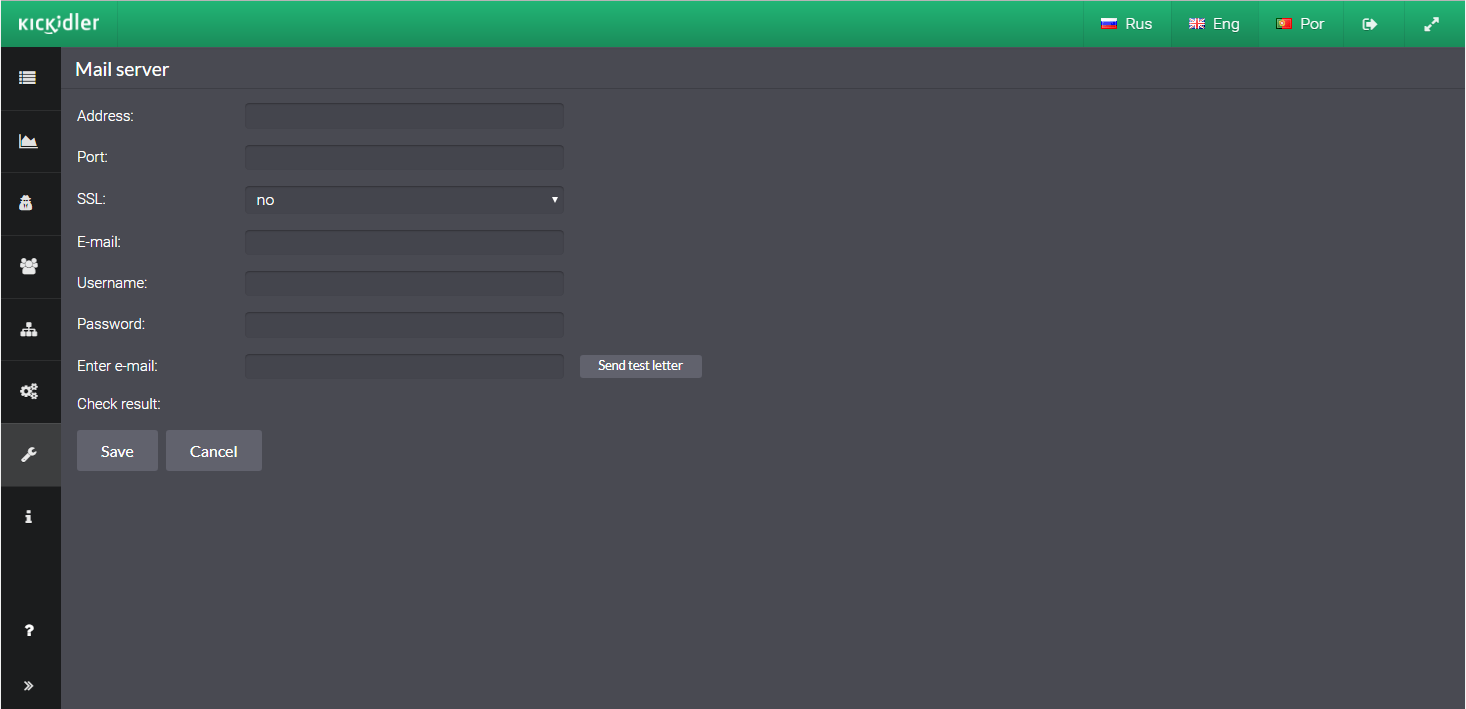 To connect the mail client, in the "Mail server" subsection fill in the following fields:
Address — SMTP server address,
Port,
Using SSL - we recommend using "Yes",
E-mail,
Username — account, username or e-mail address for authorization,
Password — password for authorization
and click on the "Save" button.

To check the correctness of the specified settings, fill in the "Enter e-mail" and click on the "Send test letter" button. If the verification result is "e-mail was sent successfully", the entered settings are correct.
To cancel unsaved mail server settings, click on the "Cancel" button.
After specifying the correct settings of the mail server, go to the "Reports' mailing" section of the "Settings" section to create tasks for sending reports.